Pigeon Cage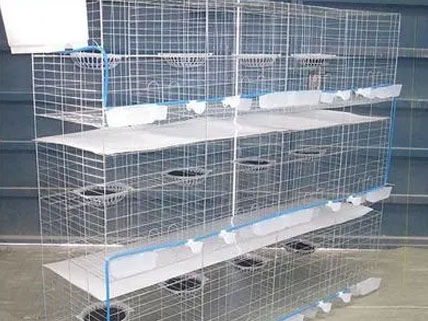 Product: pigeon breeding cage
Material: low carbon steel wire ( Q235 )
Application: pigeon breeding
Surface treatment: hot-dipped galvanized, cold galvanized
Lifespan: Last 15-20 years
Sales volume: Customers cover 80+ countries
Capacity: 12 pairs (3-tier), 16 pairs (4-tier)
Pigeon Cages For Sale
FAMtech Pigeon cages are welded by low carbon steel cold wire drawing. It has the features of being strong and durable, convenient for application, space-saving, easy to clean, disease-resistant, etc. It is suitable for breeding pigeons on poultry farms. The complete equipment includes the feeder, drinker, sand cup, egg nest, etc. accessories. FAMtech can also supply chicken cages, quail cages, rabbit cages, etc. poultry cages to meet customers' demands.
Features of FAMtech pigeon cage
The pigeon cage is simple and durable. The spacious cage does not affect the pigeon's activities.
An automatic drinking water system can be installed. The whole mesh is smooth.
The bottom mesh is dense to prevent pigeons from being injured and foot infections. It effectively reduces fatigue syndrome. The mesh is galvanized to improve the service life of the pigeon cage.
The vertically stacked pigeon cage is easy to manage, saves space, and effectively prevents infectious diseases.
The cage door is strengthened and can prevent pigeons to escape. A manure collecting board can be placed to keep a clean environment.
pigeon cage size
The most common size of pigeon cages is 3-tier and 4-tier. The layout can be adjusted appropriately according to the size of the site. It can be built as a single-layer or multi-layer pigeon cage. Special requirements can be customized.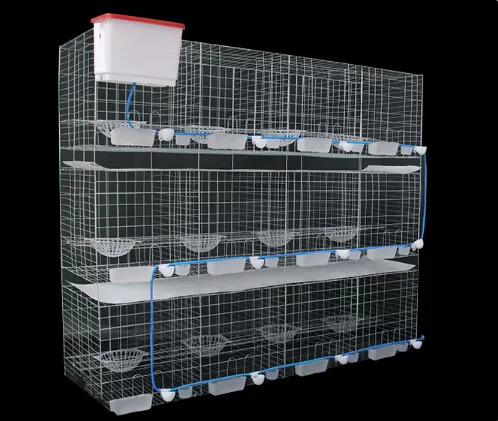 3-tier pigeon cage
4-tier pigeon cage
3 tier 12 cell
Each cell can raise one pair of pigeons. A 3-tier cage can hold 12 pairs of pigeons.
4 tier 16 cell
Each cell can raise one pair of pigeons. A 4-tier cage can hold 16 pairs of pigeons.
| | | |
| --- | --- | --- |
| Type | 3 tiers 4 doors | 4 tiers 4 doors |
| Capacity | 12 pigeons | 16 pigeons |
| Full set size | 2m*0.55m*1.7m | 2m*0.55m*1.8m |
| Cell size | 50cm*55cm*50cm | 50cm*55cm*40cm |
Accessories for pigeon breeder cage
Egg nest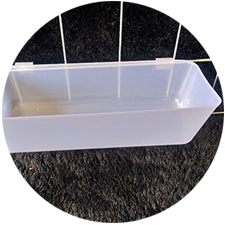 feeder
sand cup
drinking bowl
Egg nest
Material: brand new polyethylene. Designed with holes around, good air permeability, convenient and affordable.
Function: Give pigeons a comfortable space to lay their eggs. It can accommodate 2-3 pigeons at a time.
Feeder
Material: White natural mature plastic with strong extrusion resistance.
Function: Save feed and avoid waste.
Sand cup
The hook type is easy to use, easy to install, and most importantly, the price is favorable.
Drinking bowl
Made of high-quality raw materials by injection molding, never crack. Automatically supplement of water once the bowl is empty.