Plastic Poultry Flooring
Product Overview
In Asia and Africa, commercial layers and broilers are mainly raised in chicken cages. In Europe, keeping poultry in cages will be banned in 2027. Considering the market demand and the trends in poultry farming, FAMtech offers not only battery cage systems but also cage-free housing system. The poultry floor system is the most important part of the Non-cage housing system. There are mainly two kinds of poultry flooring systems, the deep litter housing system, and the plastic slatted floor for poultry.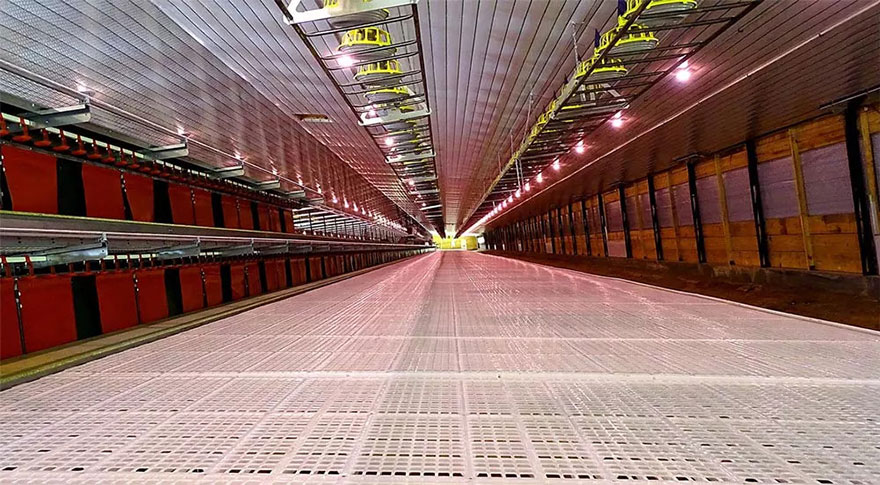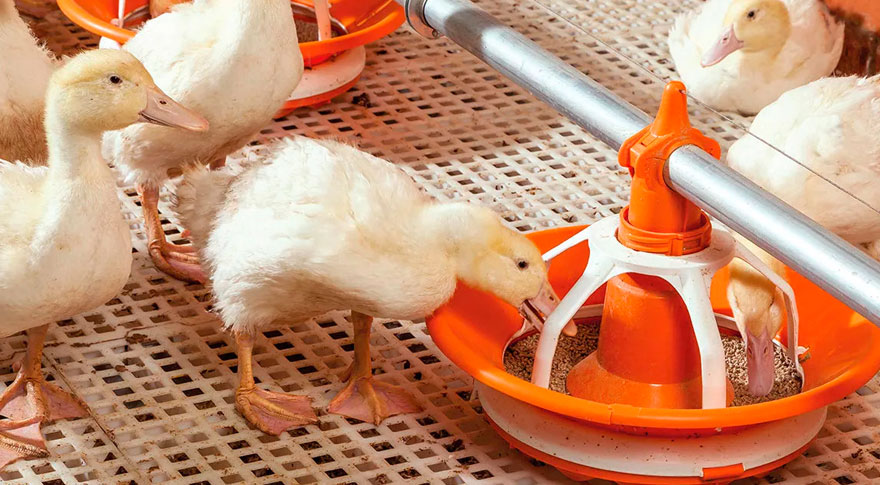 Deep litter housing system
This is a poultry housing system mainly suitable for the raising of broiler chickens. The chicken shed is mostly constructed with soil or brick floor, with 8 to 10 centimeter thick bedding on it. Sawdust, chaff, chopped wheat straw or straw are commonly used materials for bedding. Generally, the litter and chicken manure are removed together after one feeding cycle is completed.
Plastic slatted floor for poultry
The plastic slatted floor is laid the entire rearing area in the house about 70 cm above the ground. Chickens live above the floor, the manure cleaning system is under the floor, making it easier to control fecal-borne diseases. The plastic slatted floor is a collection of many pieces of plastic slats made of high-impact, wear-resistant polypropylene plastic. It is composed of four parts: the slatted floor, beam, base, and tube. The installation is easy. You only need to put the slat on the beam and lay them on the supporting leg which is combined with the tube and base. The number of pieces of slats depends on the floor space of the chicken shed. You can provide the length and the width of your chicken farm to us. Our designers will give you a free plan and budget for it.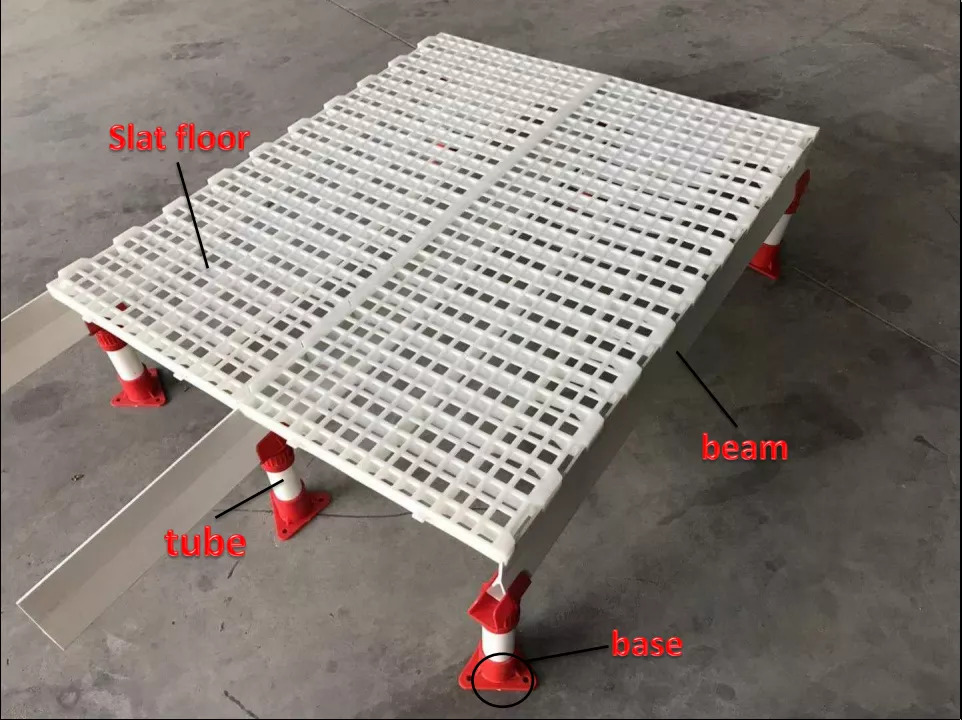 compositon of plastic slatted floor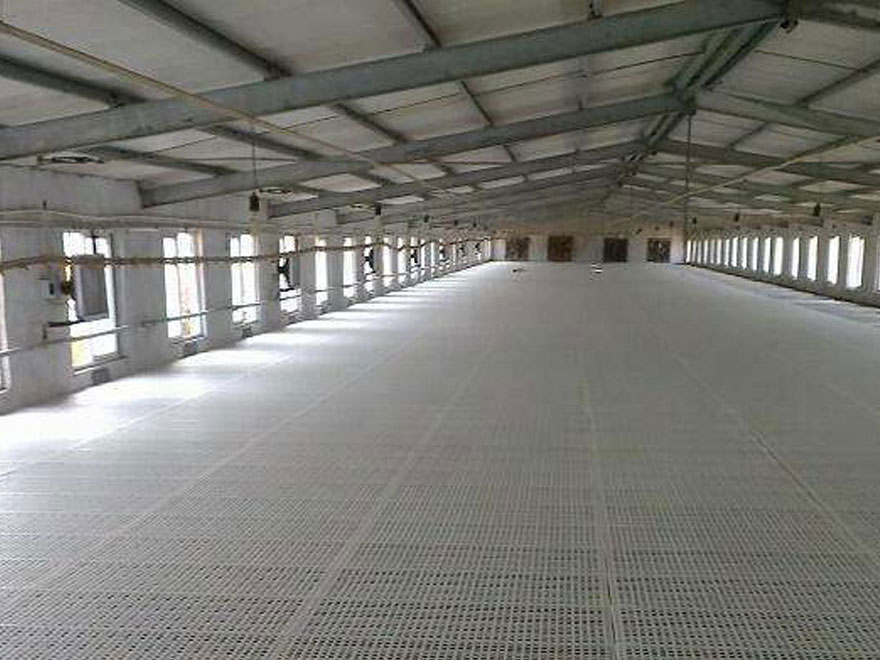 construction site of plastic slatted floor
Advantages of the plastic slatted floor
The plastic slatted floor is easy to install.The plastic slatted floor provides easy manure drop off and manure cleaning.
Provides hygienic environment for chickens and avoid egg contanimation.
Better protection of chickens' paws and legs because there is no burr on the plastic slatted floor.
The supporting leg is adjustable to ensure the same level of the plastic slatted floor on the uneven ground.
Reinforced and anti-aging PVC material makes the beam sturdy and durable, anti-rust and anti-corrosion.
Adjustable leg height range:400~500 mm(according to customer's requirement).
Specification of FAMtech plastic slatted floor
Product Name
Chicken plastic slatted floor
Material
Polypropylene(PP)
Color
nickel white
Size
1200*500*40mm
Weight
2.3kg or 2 kg
Grid size
2.3kg or 2 kg
grid size 20*24 or 16*16mm
Beam material
PVC or FRP
Tube diameter
50mm