Nigeria H Type Layer Cage Project
This is a project FamTECH designed for a client from Nigeria. According to the client, they want the chicken cages to be installed in an open house. Nigeria has a savanna climate, the average temperature of the year is suitable to raise layers in an opening environment.
The client values the quality of chicken cages much and chooses the advanced European type layer cages. The cage net, frame, and feeding trough all adopt a hot-dipped galvanized process. supporting legs are made of galvanized steel. They use 2 rows 3 tiers of H type layer cages which is very spacious. As for the poultry farming equipment, they choose the automatic drinking and feeding system, and the automatic chicken manual removal equipment.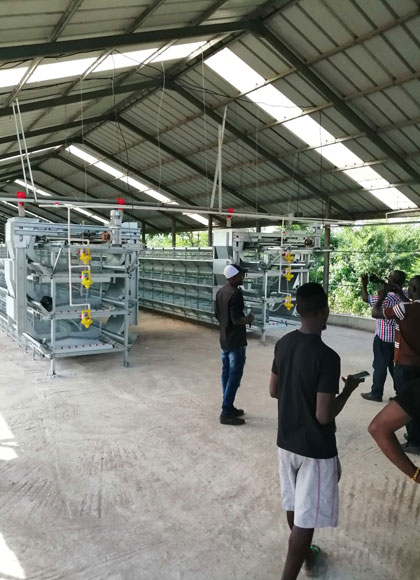 local workers take pictures of FamTECH layer cages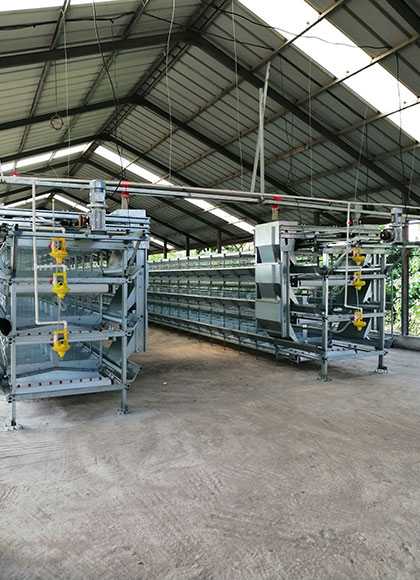 installation work finished