Commercial Rabbit Cages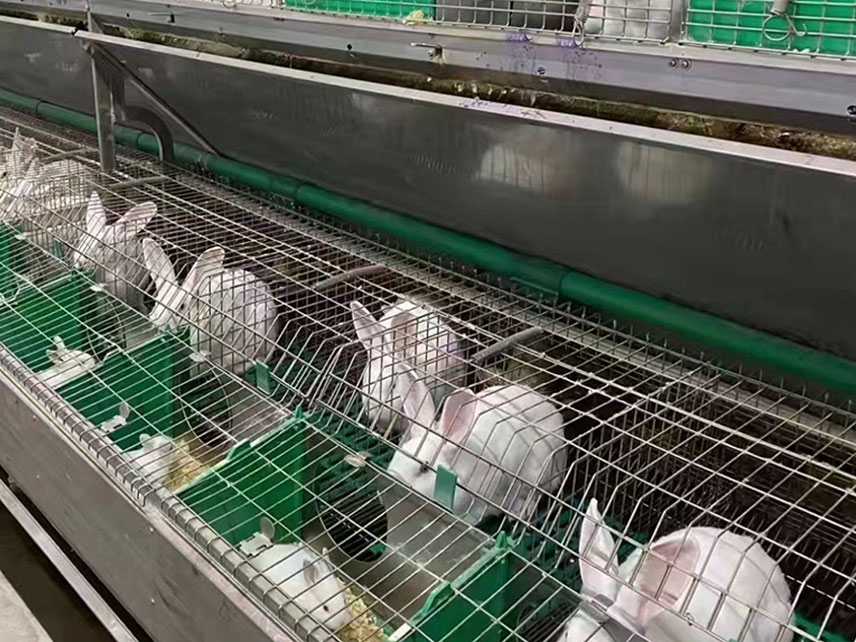 Product:commercial rabbit breeding cages
Application: meat rabbit, rabbit breeding
Material: low carbon steel wire ( Q235 )
Surface treatment: Hot galvanized, cold galvanized (according to customers' requirement)
Lifespan: Last 20-30 years
Life span: 20 years (hot-dipped galvanized), 7-10 years (cold galvanized)
Service: factory direct sale, customizable
Commercial rabbit cages for sale
FAMtech supplies commercial rabbit cages for the breeding and growing of rabbits. The rabbit cages are made of cold-drawn steel wire with a hot-dip galvanizing process. This all-wire cage not only has long service life but also provides a more sanitary environment than bamboo cages. The primary application of the cage is a mother-child rabbit cage. The lower deck of the cage has isolated space for the mother rabbit and baby rabbit. The built-in nest boxes give the baby rabbits a cozy space to be born and get breastfed. Moreover, the cage is multifunctional. It can also fatten young rabbits for meat production.
Breeding rabbits: 12 breeding female rabbits in the lower layer and 12 backup female rabbits in the upper layer.
Young rabbits: 96 young rabbits are fattened until 2.5kg and are put out for slaughter (5 in each cage in the lower layer and 3 in each cage in the upper layer).
FAMtech also provides other poultry cages such as quail cages, pigeon cages, duck cages, chicken cages, etc. battery cages. Our poultry cages are manufactured according to the International Standard and passed ISO9001, CE, SGS, etc. certificates. After 30 years practicing and improvement, they are well sold to more than 80 countries and regions.
Features of commercial rabbit cages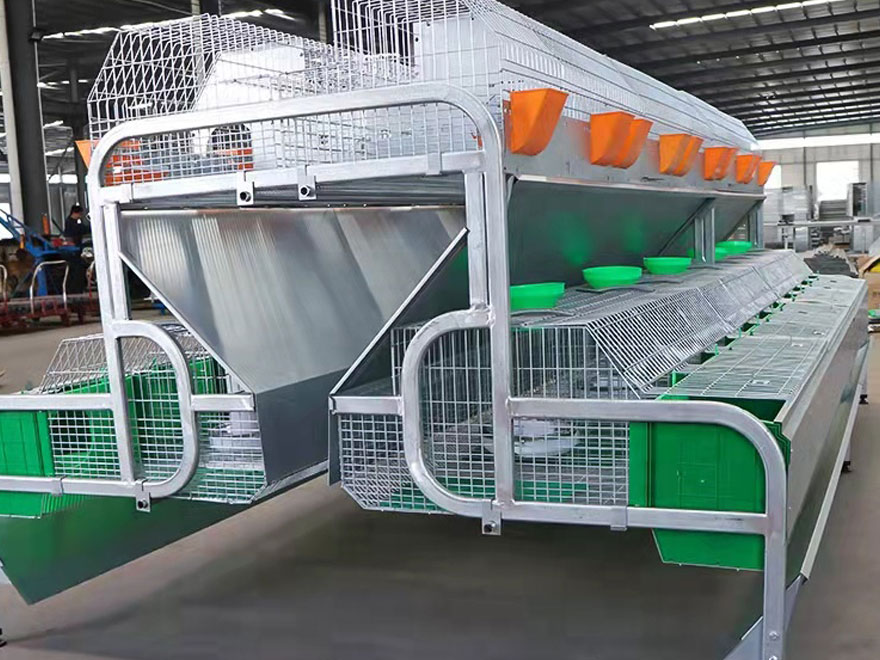 high quality material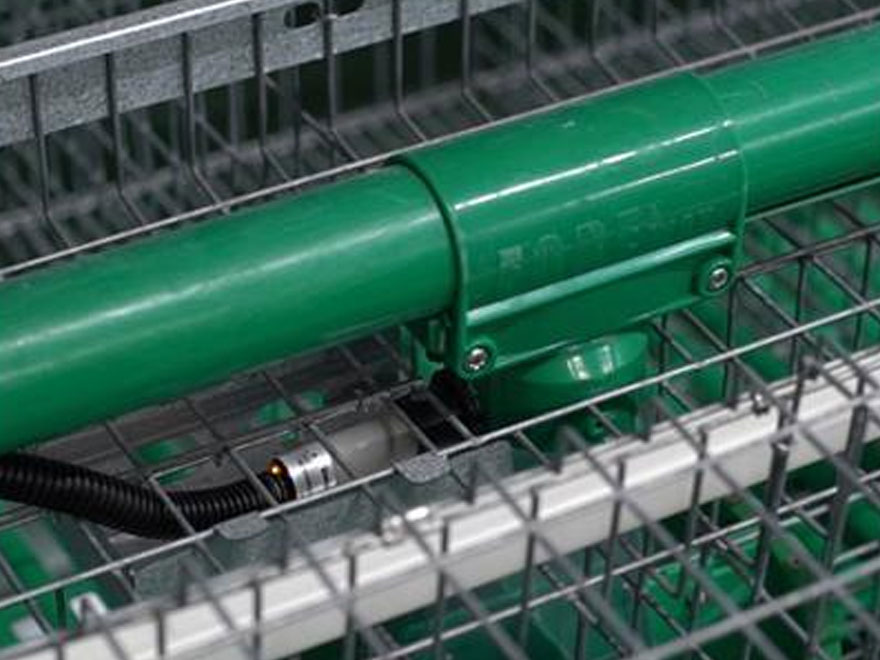 automatic feeding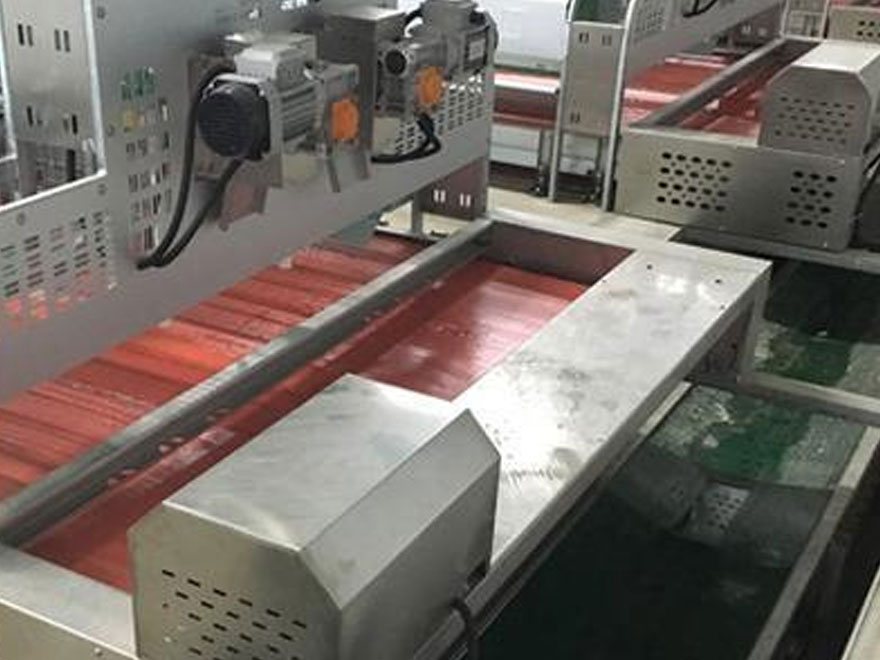 Automatic manure cleaning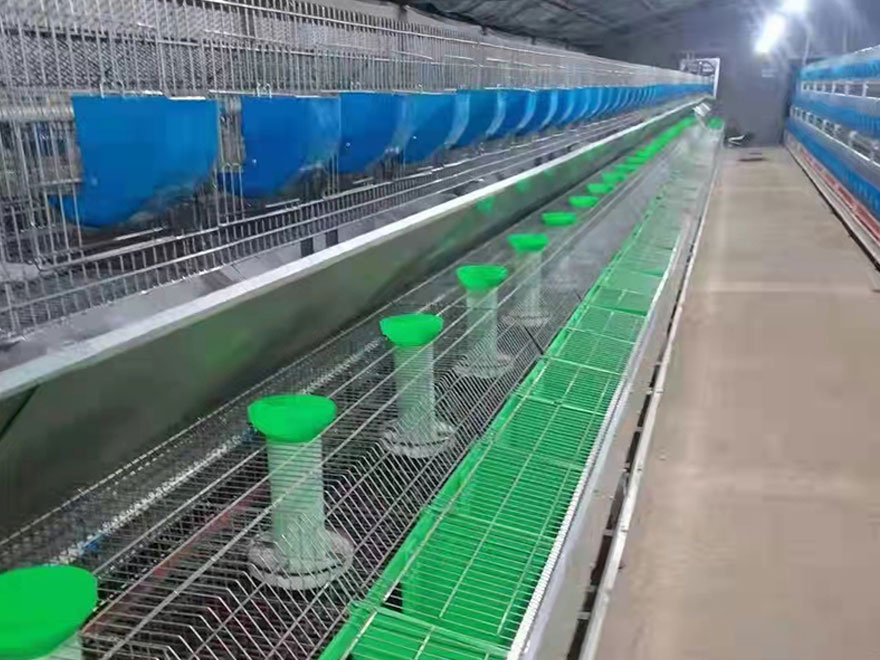 closed breeding house with climate control system
Material: Hot-dip galvanized wire with flowing water pneumatic stabilized welding. Thickness is above 275g/㎡.
Design: The mother and baby rabbits are isolated but not separated. This is good for the growth of baby rabbits.
Feeding: The main feeding line adopts a sieve-type feeding system, and the feeding line is an auger feeding system, which meets the requirements of fully automatic feeding.
The plastic manure leakage plate on the floor in the cage provides a comfortable place for the rabbit. It is a big help for the rabbit's growth and can solve the problem of the waste residue.
The completely closed breeding mode was adopted to realize the separation of humans and rabbits, which greatly improved the rabbit house environment, reduced the invasion of foreign diseases, and reduced morbidity and mortality.
Advantages of FAMtech commercial rabbit breeding cages
Sturdy, spacious, erosion resistant and lasts long. Easy to clean, suitable for all kinds of disinfection.
The rabbit-friendly design prevents legs stuck. The mother rabbit and baby rabbit are isolated by a sliding door that can easily be moved.
Automatic drinking, feeding, manure cleaning system free labor force. Double layer breeding improves efficiency and is suitable for high-density intensive breeding mode.
The ladder-shaped double-layer design is convenient for observing the situation of rabbits.
The large V-shaped slope of the manure guide plate facilitates ventilation between the upper and lower layers, improves the air quality in the cage, and provides a high-quality environment for rabbits.
Specification of commercial rabbit breeding cages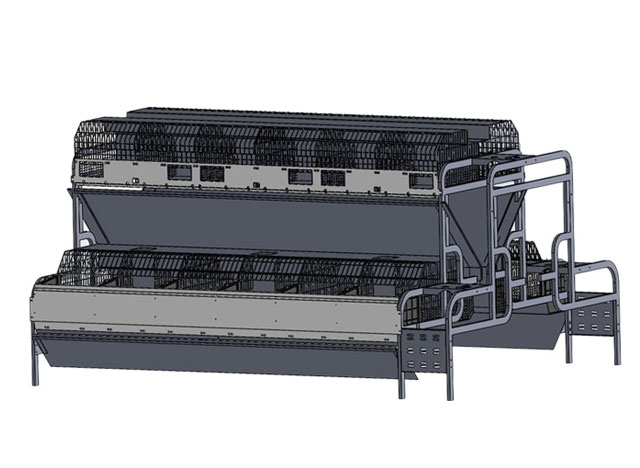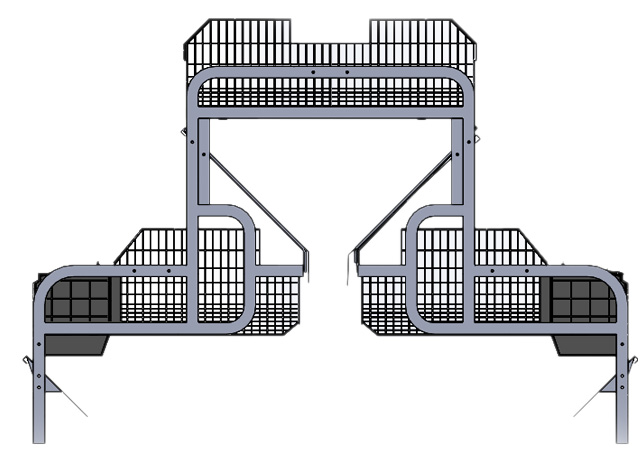 | | |
| --- | --- |
| Product | 24-cell European type commercial rabbit cage |
| Mother cage capacity | 24 position |
| Nest box capacity | 18 position |
| Size/set | 2.4m*2.1m (2 tiers-2 sides ; 24 cell-12 cell/side) |
| Dimension of a single cage | 600×385mm |
| Nest box dimension | 385*270*350mm |
| Accessories | feeder, plastic slat floor, giving birth box, nipple drinker, water line, manure plate, one frame, and one side mesh |